About Us
Our brand Mitticool Private Limited, works towards utilizing the massive potential of our rich fertile soil and capitalize on them to bring forth an entirely new organic way of cooking a nutritious and wholesome meal. We are a Manufacturer and Exporter, offering a broad spectrum of Earthen products such as Earthen Water Pot, Curd Pot With Cap, Clay Bowls, Earthern Refrigerator, Clay Handi and many more. We make use of excellent quality clay and hardened it to make durable Cook Wares and Table Wares. The offered products are crafted by our highly skilled workforce, experts of which are well versed in the art of pottery. The products we make available to clients are quality assured and our company has been accredited with ISO 9001:2008 certification for our quality management system. Our products are availed by several clients in the country and abroad as well. We export our products to the United Kingdom, United States and Uganda where they are highly appreciated for their smooth finish and beautiful designs.

Our Products Features

The earthen pots and refrigerators we offer are capable of keeping the original taste of fruits and vegetables intact. Some of the other attractive features of our product are:
Maintenance free
Environment Friendly
Best Quality
Aesthetic appeal

Our Aim

We aim to make simple utility products that renders luxury to people worldwide who cannot afford the expensive electronic goods. Our company aspires to achieve this goal in safe and healthy way by making the Eco-friendly products.

Nature, Food & Health

The three primary things that are crucial for our lives are nature, food and health. The food we consume has the most substantial effect on our health. Nutritious food can keep us healthy and strong and contribute greatly to the overall health of a person. But a majority of us live unhealthy lifestyles, which is compelling a large number of people to opt for organic foods to compensate for the damage done to our bodies. Yet, a question which lingers is whether we are able to gain all the essential nutrients and minerals from the organic foods we cook. The answer to that is a negative one and its primary reason is that we are not careful in selection of the utensils, we cook our food in.

In spite of using organic fruits, vegetables and other healthy ingredients in our diet, we lose a large portion of those nutrients because of the aluminum and chemically coated utensils cooking utensils in which the items are prepared & kept. On extensive research, we have concluded that the way we cook our dishes and the vessels they are cooked in, play a major role in retaining the nutritive elements in the food. The habit of cooking in metallic utensils can lead to the transfer of small quantities of metal toxins in our body, which can cause significant damage if used for a longer period of time.

This has raised the need for adopting other options of cooking utensils and the search for a healthy technique has led to the exploration of the ancient practices that our forefathers followed. And there came Earthen Vessel that from our ancient time has been the healthiest way to cook food.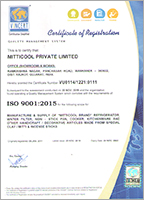 Read More